Tesla founder Elon Musk said that crypto investors can now buy Tesla products with Bitcoin. Despite a positive increase in Bitcoin's value, this leading cryptocurrency has lost 5 per cent in the past 24 hours.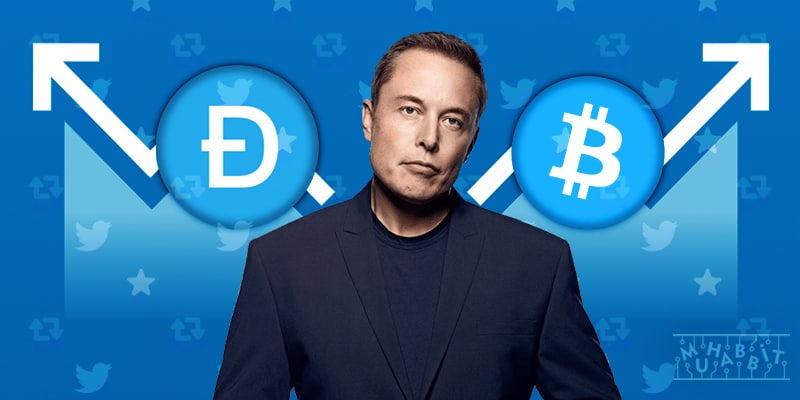 According to data published on Coinmarketcap, the value of Bitcoin in the total crypto market fell below $ 1 trillion for the first time in a long time.
Ethereum, the world's second-largest cryptocurrency, fell below $ 1600 for the first time in 2 weeks. Ethereum is currently worth $ 1590, with a total volume of $ 180 Billion. It has fallen by 15 per cent in the past week.
Meanwhile, Elon Musk announced that people can now buy Tesla products with Bitcoin. Last February, Elon Musk invested $ 1.5 billion in Bitcoin. But he also underlined that they will not turn Bitcoin into fiat currency. "Bitcoins spent on Tesla products will remain the same and will not become fiat currencies," he said.
Musk and Cryptocurrency Market
Elon Musk actively uses social commodities and expresses his strong advocacy for cryptocurrencies through these channels.
After Tesla's investment in Bitcoins, the value of companies traded on US stock exchanges rose and their profits increased more than expected.
Bitcoin prices hit a record high yesterday after Tesla announced that he bought Bitcoin on Monday and will soon accept cryptocurrency as a method of payment.
Companies associated with Bitcoin and listed on US stock exchanges also profited significantly from Tesla's announcement.
They Consider It A Protection Against Inflation
For a company like Tesla with a market value of $ 800 billion, the $ 1.5 billion investment in Bitcoin is not a big amount. However, the fact that the company shows Bitcoin among its financial assets means a lot for Bitcoin.
Partly with the support of institutional investors, the Bitcoin price has quadrupled in the last four months and has managed to surpass the record increase in 2017. Some investors see Bitcoin as a protection against inflation.
Tesla shares fell 1.6 per cent on Tuesday after rising on Monday after the Bitcoin announcement, but the increase in company shares reached 20 per cent in 2021. In the same period, the S&P 500 index increased by 4 per cent.
SEE ALSO: Bill Gates: I'm not bullish on bitcoin
Share this article